Kamin Hosts Benefit Concert for Congo Rape Victims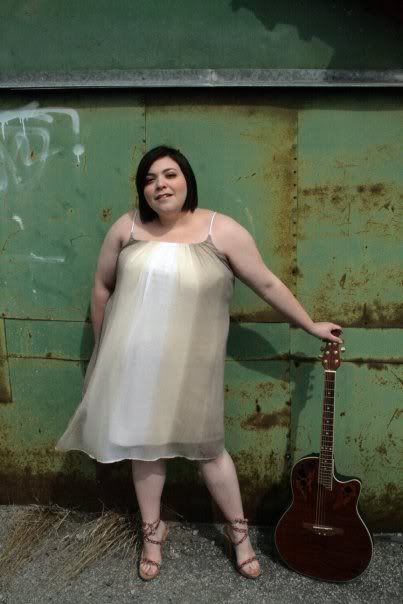 On Saturday June 6th, 2009, Toronto based singer/songwriter Sarah Kamin hosts the annual
SAFER and Sound Benefit Concert
. (
SAFER:
Social Aid For the Elimination of Rape –
Working to end sexual violence in the Democratic Republic of the Congo.
) The mission statement of the SAFER organization is as follows:
Address the immediate medical needs of sexual violence survivors by providing a sustainable source of medical supplies, equipment, and expertise to health care centers.

Support and/or initiate programs such as education or vocational training that can alleviate the socioeconomic impact on the survivors and help them break the cycle of violence.
The evening will also feature performances by:
The Pigott Brothers www.myspace.com/pigottbrothers
Amy Campbell www.amycampbell.ca
Lindy www.lindymusic.com
I took the opportunity to sit down with Sara to discuss this important event as well as learn a little more about her musical journey.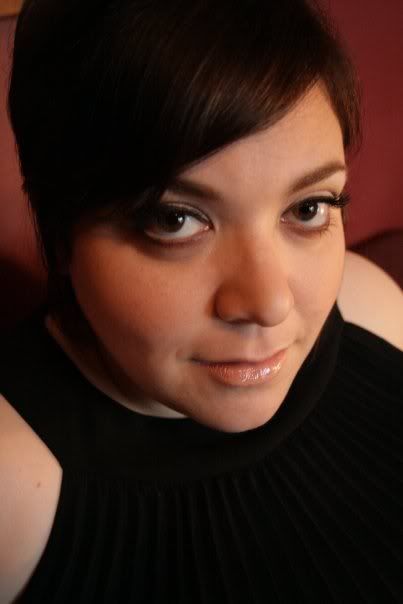 How long have you been singing/involved in music?
I began singing when I was about four years old. I used to stuff a pillow under my door and sing along to Debbie Gibson and Tiffany records. When I was about 14, I wanted to sing at a high school talent show, so I asked my mom to listen to me sing and tell me if she thought I was any good. I sung Celine Dion's "The Colour of My Love." My mom immediately recognized my potential and said she would enroll me in singing lessons, an offer I promptly accepted!
I started playing guitar in 1996, when I was about 16, after going to a Jann Arden concert at Convocation Hall at the University of Toronto. As it happens, Patty Griffin was supporting her at that particular show. I was completely transfixed by Patty and Jann's performances – so much so that I went out and purchased my first guitar within the week. I had already been writing lyrics for years, but started writing full songs as soon as I learned my first few guitar chords.
I released my first CD, In Her Own Time, when I was 21 and the second, Somewhere in Between, about four years later. I have also been performing professionally for the past ten years.
What inspires you to keep going in an industry that is harder and harder to crack?
When I was 25, I enrolled in a Masters program in Performance Psychology at the University of Edinburgh in Scotland. Performance Psychology is a relatively young field of study, which applies sport psychology techniques to performance issues across different domains.
I have since published several articles in the field and as much as I hope this work will help other independent artists, I too benefit from the techniques I have studied. For example, I have learned how to stay motivated when faced with the inevitable challenges of the industry. In addition, I use various relaxation strategies as well as confidence-building exercises and purposeful goal setting.
Upon graduating with my MSc, I began lecturing in my department at the University of Edinburgh, and have since taken up a post as a Professor in the Independent Music Production program at Seneca College in Toronto. By finding ways to incorporate music in both my academic and professional pursuits, I have been able to ensure music is always a part of my life, even as I continue to pursue my first love of musical performance as a singer-songwriter.

You're currently recording your third independent CD, how is it different from the first two?
For this CD, I decided to take a really stripped down approach so that the finished product would capture the vibe of what it's like to be at a live performance. My first two CDs were recorded with a full band, whereas the new record involves only a handful of musicians. I've been lucky enough to have the support of Oliver Pigott on guitar and background vocals and Lyndell Montgomery on violin. The CD was recorded at the CBC, and engineered by the wonderful Adam Tune.
It has been five years since my last album was released, and the songs that I've chosen for inclusion on this record reflect the emotional, personal and professional growth I've experienced during that time. Living overseas, ending a significant relationship, relocating back to Toronto, teaching… all of these things have gone in to this album in a way that makes it my most heartfelt and honest release to date.


How long have you been involved with the SAFER organization and why did you choose to support their cause?
I first heard about SAFER (Social Aid For the Elimination of Rape – www.saferworld.ca) at an event held at Convocation Hall in November 2008. The event brought together amazing humanitarians including Stephen Lewis, Eve Ensler and Dr. Denis Mukwege, the Director of the Panzi Hospital in the Democratic Republic of Congo, where survivors of sexual violence are offered treatment and support. SAFER is a Toronto-based, volunteer-run organization that donates 100% of the proceeds raised through their fundraising efforts to the Panzi Hospital.
In the past, I have always worked to support causes that address issues impacting women. Upon learning about the incredible work of Dr. Mukwege, I felt compelled to lend my support to SAFER through my music.
Do you have a goal amount you would like to raise on June 6th?
As important as it is to raise money, I believe it is equally important to raise awareness. SAFER, being small and locally based is exactly the type of organization that could benefit from this type of grassroots support. Since 100% of the money raised by SAFER goes directly to the Panzi hospital, every dollar raised really can make a difference.
Beyond your charity work, what goals do you have for the near future?
I am really excited for the release of my next CD, The Music in Me. In celebration of its completion, I will be having a CD release party at Hugh's Room on September 8th. Please visit http://www.myspace.com/sarakamin
In the meantime, I plan to continue teaching at Seneca and working as a performance consultant.
For more information about SAFER and Sound, please e-mail saferandsound@yahoo.ca
Show Details: Saturday, June 6th, 2009 _Tranzac – Main Hall (292 Brunswick Ave, just south of Bloor) _Doors 7:30 p.m. Show 8:00 p.m. _Tickets available at the door: $15 general admission, $10 students/seniors)
For a chance to win one of three prize packs of Sara's first two CDs – Leave a comment!
Contest closes Thursday May 21st Midnight MT.
Follow Sara On Twitter: http://twitter.com/sarakamin
Tags: 2009, Adam Tune, Benefit Concert, blog, Blogger, CBC, CD, CELINE DION, Congo, Congo Rape Victims, Convocation Hall, Democratic Republic of the Congo, Dr. Denis Mukwege, Dr. Mukwege, Elimination of Rape, equipment, Eve Ensler, Free, Guitar, Hugh's Room, In Her Own Time, Independent Music Production, Jann Arden, live, Lyndell Montgomery, lyrics, media, medical needs, medical supplies, MSc, Music, Musicians, Oliver Pigott, Pamela Detlor, Panzi Hospital, Patty Griffin, Performance Psychology, Pondering Life, Rape, recording, SAFER, SAFER and Sound Benefit Concert, Sara Kamin, Saturday June 6th, Scotland, Seneca College, sexual violence, Singer, Somewhere in Between, Songwriter, Stephen Lewis, survivors, The Colour of My Love, The Thought Vox, Toronto, Tranzac, University of Edinburgh, University Of Toronto, Violin, vocational training, WIN, Writing