Following The TIFF world premier of, "American Masters: How Sweet The Sound," Joan Baez performed a free concert in Toronto's Younge/Dundas Square.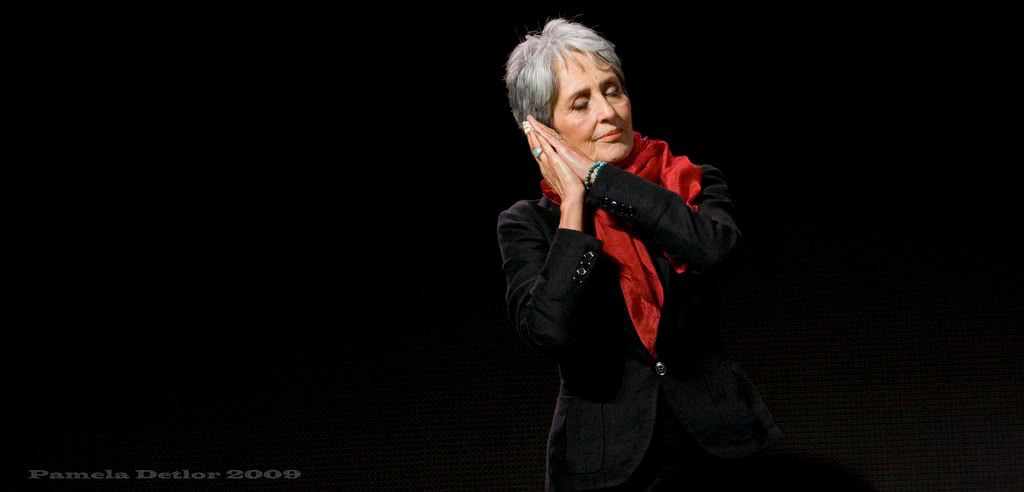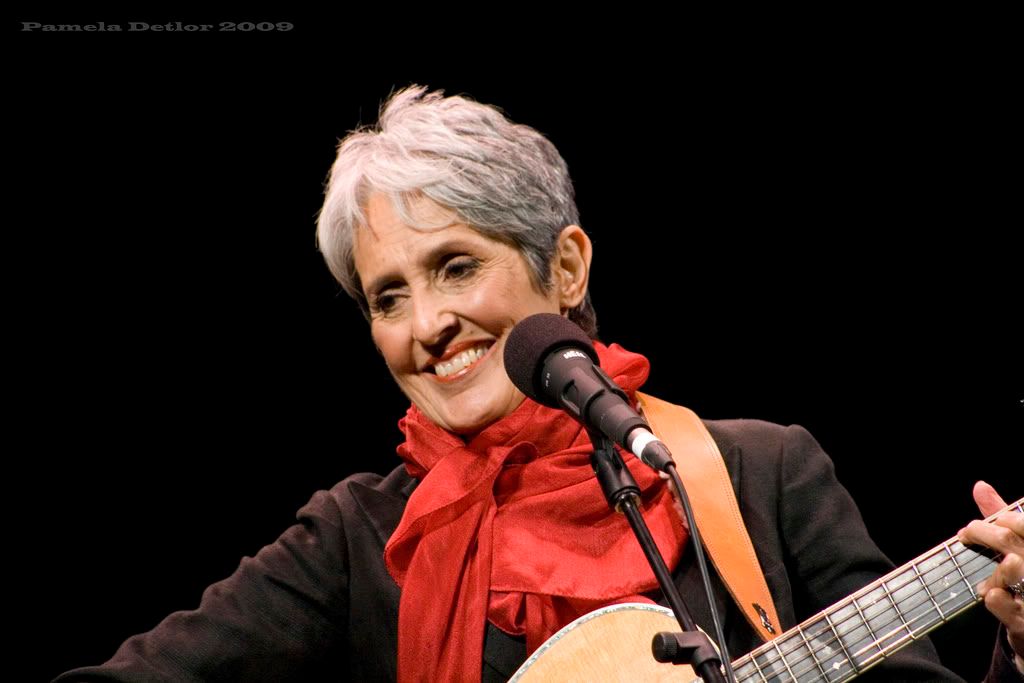 The American Masters film chronicles fifty-years of Baez's extraordinary life and includes rare footage dating back to childhood. Baez has given much of her life to human rights. She used her success as a folk legend to further the rights and freedoms of those held in the bondage of injustice.
The film delivers rare performance footage, home movies, and interviews with Bob Dylan, David Crosby, David Harris, Reverend Jesse Jackson, and more. Also included is riveting footage of Joan's trips to North Vietnam, Bosnia, marching with Martin Luther King Jr., and countless other demonstrations.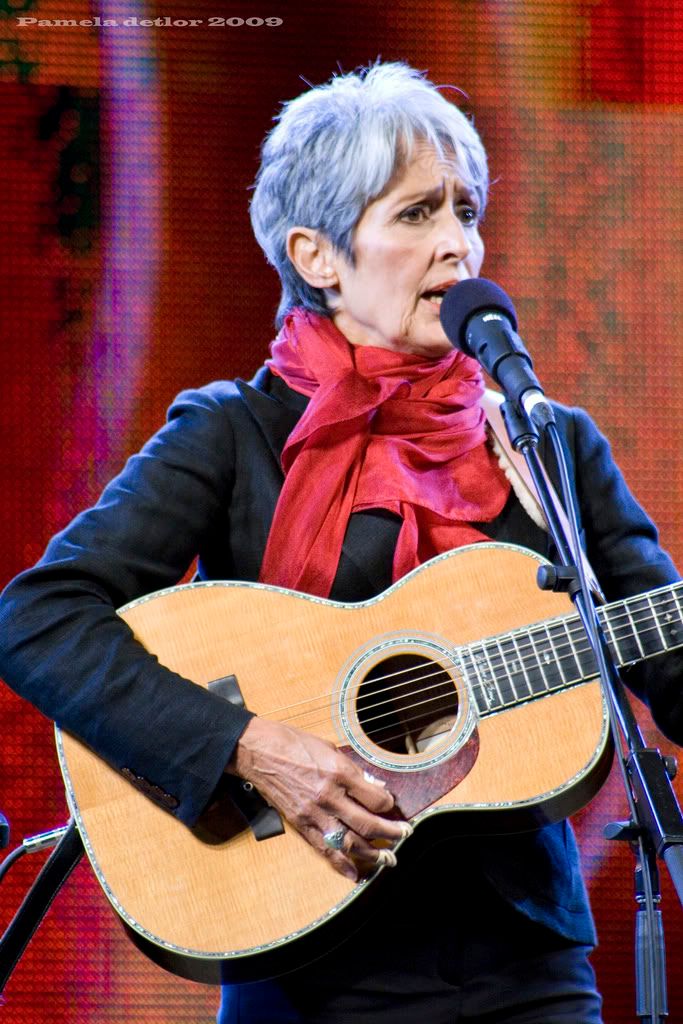 As I watched the film I was struck, once again, by the courage Baez has publicly demonstrated in the face of madness. Since childhood I've stood in awe of this women for the strength and bravery she's shown for the sake of others. My mother taught me that no man was better than another. Baez taught me to use my voice for what was right. Joan Baez was a role model for me.
Early in the film, Baez speaks of meeting people who say, "I feel like I've known you my whole life." Yet they do not. I never felt that I knew her. Her actions always inspired me to do better, to learn how to be passive in a volatile world. Watching this tiny 69-year-old woman play guitar and sing, 20 feet from where I stood was a childhood dream come true. Not because I was close to and icon, but because I was experiencing the energy of someone who has spent a life honoring all living people, a woman who sincerely wants to leave a better world than she came into. If I live 200 years I will not accomplish a fraction of what Joan Baez has done for the planet but that's ok. As long as we do our best to strive for what honors the entire human race, we are on the right track.
I will never know Joan Baez the private person, yet Joan Baez: activist, musician, and humanitarian changed who I am. I will never forget sitting in her presence as she sang songs that changed the world.
The Set List:
God Is God
Joe Hill
Silver Dagger
Love Song To A Stranger
Swing Low Sweet Chariot
Don't Think Twice It's All right
Diamonds & Rust
For the Full Joan Baez Photo Album: CLICK
Baez is presently on a world tour in celebration of her 50 years as a performer and in support of her Grammy-nominated CD, Day After Tomorrow.

The film will air on PBS, October 14th, 2009.
Tags: 1959, 2009, 50 years as a performer, Activism, Activist, Air, American Masters: How Sweet The Sound, and humanitarian, and interviews with Bob Dylan, arrest, better the world, Bosnia, bravery, celebration, chronicles fifty-years, civil rights, Civil Rights Movement, courage, David Crosby, David Harris, Day After Tomorrow, Death, Diamonds & Rust, Don't Think Twice It's All right, folk, Footage, Free Concert, freedom, Full Joan Baez Photo Album, God Is God, Grammy-nominated CD, Guitar, held in the bondage of injustice, hippy, home movies, honoring all living people, Human Rights, I feel like I've known you my whole life, Icon, Iconic, inspire, jail, Joan Baez, Joe Hill, legend, liberate, live, Love, Love Song To A Stranger, madness, marching with Martin Luther King Jr, media, Music, musician, news, North Vietnam, October 14th, PBS, peace movement, Performance, planet, Politics, Pondering Life, Reverend Jesse Jackson, role model, Silver Dagger, sit in, songs that changed the world., Strength, Swing Low Sweet Chariot, Tour, use my voice for what was right, Video, Women