I've been an avid reader since I was a child. I have no idea how many books I've read. Sometimes certain books stay with us for a long time after we've read them. This list is in no way a ranking of the *Value* of these books. It is simply a list of ten books that have always returned to my thoughts. There are many more. For now – you get ten books I recommend and what they meant to me.

FICTION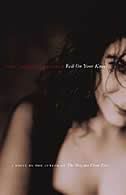 1) Fall On Your Knees: Ann-Marie MacDonald
(1996, Vintage Canada)
There are very few things in life that we will look back on and say… "I was forever changed by it". As is the case for most, my life altering experiences have arrived unexpectedly and for the most part – uninvited. I have read and been moved by many great books, relating to characters, understanding their motivations, cheering for the underdog, and every now and then gained valuable insight. However… Never have I turned the last page, closed a book, and knew in my soul that I was no longer the same person. Not until December 1997 when I experienced "Fall On your Knees".


2) The Bell Jar: Sylvia Plath (1963, Faber and Faber)
This is an excellent example of first person writing. I love the brutal honesty of the
main character's thoughts. It's a dark read, but not lacking wit. Plath has delivered an accurate account of mental illness. Having spent some time in the "Bell Jar" myself, I understood the character (Esther) and was comforted by her madness. I felt less alone in my own illness.


3) The Complete Works Of William Shakespeare (1980, Bantam)
Introduced to Shakespeare at age 14, I was in awe of the lyrical composition of his writing. It was the most complicated writing I had encountered at that point in my life; I was determined to decipher it. His words were inspirational for a young would-be writer.


4) Edith Ann – my life, so far: as told to Jane Wagner (1994, Hyperion)
Hilarious! Makes me laugh every time I go back to it. Wagner's humor translates from the page as well as it does from the screen, (she's written for Lily Tomlin for decades), not an easy feat. If I'm having a bad day I flip to a random page and soak up some of Edith's six-year-old musings about life… I always laugh.


5) A Tree Grows In Brooklyn: Betty Smith(1943, Harper Perennial)
I read this book when I was thirteen. I felt a connection to the character Francie, having also been raised in poverty. This is an honest story about childhood, growing up, and family relationships. I was moved to tears and made to laugh. It is a story about truth and love.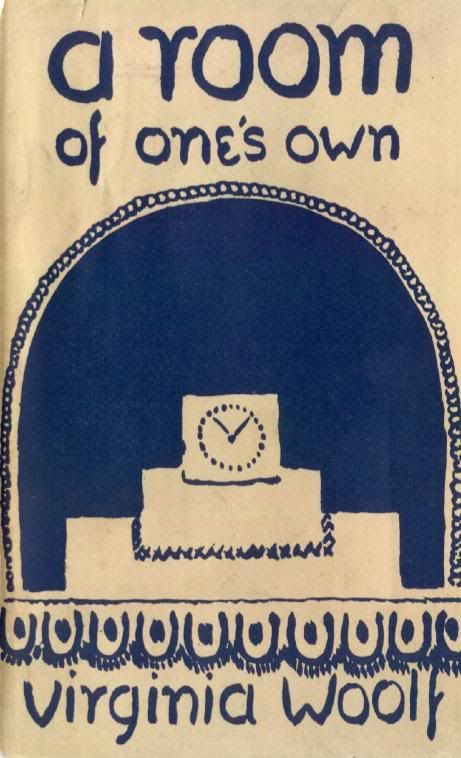 6) Virginia Woolf: Just read her damn-it!
When I read her work, both fiction and non-fiction, I am certain of two things:
1) I suck, how dare I continue to write.
2) I love words; I must never stop writing.
I'm well on my way to becoming the quintessential "tortured artist."

NON-FICTION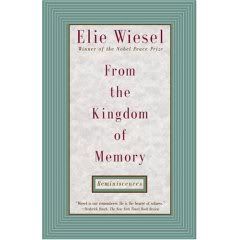 7) From The Kingdom Of Memory Reminiscences by: Elie Wiesel (1990, Summit Books)
Holocaust survivor/ Nobel Peace Prize winner Weisel's collection of essays and speeches is incredibly uplifting. The book covers a range of topics; one of my favorites is the essay "Why I Write". Wherein he says: "Why do I write? Perhaps in order not to go mad. Or, on the contrary, to touch the bottom of madness." I read this book at age 21, each time I revisit I'm astounded by his wisdom. I learned a lot about what's important in life from this man.


Anything We Love Can Be Saved A Writers Activism: Alice Walker (1997, Ballantine)
Civil rights, feminism, families, politics, banned books: these are just some of the
topics covered in this collection of essays. Alice Walker inspires me in both her creative writing and her activism. This book is hopeful in that we all have the power to make a difference. Very inspiring!
(Also read: The Color Purple, The Temple Of My Familiar, and… hell, just read Alice Walker.)


9) The Serpent and The Rainbow: Wade Davis (1985, Simon & Schuster)
Harvard scientist Davis journeyed into the secret societies of Haitian voodoo, and
zombies. His goal: to explain/prove the existence of human zombification. This book reads like a novel. The author dispels a lot of Hollywood myths about voodoo. I was both educated and entertained by this book.


10) Power VS Force The Hidden Determinants of Human Behavior: David R. Hawkins, M.D. (1995, Veritas Publishing)
Hawkins researched this book for twenty years. It's a mind bender which often
reads like a textbook. It is the most interesting book I've read concerning science, religion, environment, human consciousness, and how everything is connected. It answers a lot of the
"Why?" questions about life. Not an easy read, but a powerful read.
Tags: "Why do I write? Perhaps in order not to go mad. Or, 1943, 1963, 1980, 1985, 1994, 1995, 1997, A Tree Grows In Brooklyn, age 21, and family relationships, and how everything is connected, Ann-Marie MacDonald, Anything We Love Can Be Saved A Writers Activism: Alice Walker, as told to Jane Wagner, avid reader, Ballantine, banned books, Bantam, Betty Smith, blog, Blogger, Books, Books ~ Ten on My MUST READ List ~, but not lacking wit, character, childhood, civil rights, collection of essays and speeches, comforted by her madness, creative writing and her activism, dark read, David R. Hawkins, December 1997, Edith Ann – my life, Edith's six-year-old musings about life, Elie Wiesel, Environment, Esther, Faber and Faber, Fall On Your Knees, families, feminism, Fiction, Francie, From The Kingdom Of Memory Reminiscences, growing up, Haitian voodoo, Harper Perennial, Harvard scientist Davis journeyed, Holocaust survivor, human consciousness, humor translates from the page, Hyperion, I was forever changed by it, life altering, Love, lyrical composition of his writing, M.D., Mental Illness, mind bender, Nobel Peace Prize winner, Non-fiction, on the contrary, Pamela Detlor, person writing, Politics, Pondering Life, Power VS Force The Hidden Determinants of Human Behavior, quintessential "tortured artist, raised in poverty, Read, Religion, Science, Simon & Schuster, so far, Sylvia Plath, textbook, The Bell Jar, The Color Purple, The Complete Works Of William Shakespeare, The Serpent and The Rainbow: Wade Davis, The Temple Of My Familiar, The Thought Vox, to touch the bottom of madness.", truth and love, Veritas Publishing, Vintage Canada, Virginia Woolf, Why I Write, write, writers, Writing, young would-be writer, zombies