Some of you may have read my previous post about the HORRENDOUS customer service I received from Future shop in February (Younge/Dundas location – Toronto). Well, in that situation, after my post, and some Twitter outrage/re-tweets, Future shop's customer service representative contacted me and "made it right." Unfortunately that "service" took 29 days and a detailed post here at The Thought Vox.
Here we are in May 2010: I brought my MacBook Pro back to Future shop due to the CD Drive not functioning properly, the face plate lifting in 3 places (which happened AFTER they reseated the keyboard last time), and a "dead pixel" (white spot) appeared on the LCD screen.
I dropped the computer off on Sunday May 16th, told the head of the repair department about the issues, and reminded him that EVEN though I was told my computer had left the store within 24 hours in February, it had, IN FACT, sat there, ignored for 17 days. This, after being told twice it was with Apple Repair. One of these lies was told while looking me in the eye: on DAY 7 – after the repair department employee checked the computer and SAW my machine had NOT left the store. To the manager's credit – only 5 days have passed this time and the machine has been looked at (but, that is where the service ends).
Here's today's issue: they agree that the faceplate and malfunctioning CD Drive are Warranty repairs and I will not be charged. However, the dead pixel has now become a "pressure point" caused by ME pressing the screen, in that area, with a great deal of force (TOTAL BULL SHIT).
When I called the store and spoke to the Repair Department Manager on May 15th, and told him of the issues, re: the screen issue, he said, "Sounds like a pressure point," without EVEN seeing the machine. I told him that I have NEVER squeezed, poked, or mishandled the screen. He said, "ok bring it in and we'll look at it."
When I brought the machine in on May 16th, AGAIN: he said, "looks like a pressure point," after glancing at the machine. I repeated that I DON'T mishandle my computer. He said, "Lets see what repair says." I think we ALL know where this is going…
When we spoke today I was told they would fix the "Pressure Point" for $700.00 and I should get the machine back in 10 – 15 days. I told him that was, "a crock of shit. The machine is faulty, and you are not honoring the warranty I paid $400 for. Fix the other problems and get me my machine. 10 – 15 days MORE is unacceptable after all the bullshit I've put up with in two visits!"
He replied, "Perhaps you should take this up at the store level."
I was very rude on the phone. I am NOT a rude person, but enough is enough! There is ALWAYS another department "we" need to contact on each "issue." Customer Service is nonexistent in MOST stores today. There is buck passing and bullshit ~ but little in the way of owning responsibility. Before hanging up, I told him "you guys didn't enjoy my last web post, wait till you see the next."
I've taken a few hours visiting technical sites on the web. Looking for explanations and illustrations of "Pressure Points" and "Dead Pixels." Here's the crux of the problem: They pretty well LOOK THE SAME. So don't EVER expect a warranty to cover legitimate dead pixels. There seems to be NO way to distinguish what caused either: basically if it happens to your computer/TV/PDA you are FUCKED! It doesn't matter that you have shopped exclusively with them for more than a decade or have brought them $35,000.00 worth of referral business in ONE year! When it comes time for shit to get fixed, stores will ONLY fix what they can't get out of fixing!
If your LCD screen has a stuck or dead pixel (a point on the screen that is always lit or always dark), it is usually due to a transistor malfunction or uneven distribution of liquid in the liquid crystal display (TFT LCD). This can often be fixed. ~ wikihow
I took the liberty of taking photos and video of my computer BEFORE taking it to Future shop on May 16th. Lets compare a photo of my machine and a "dead pixel" photo from a tech site. I will go over my machine with a fine-tooth-comb when I get it back and if there is ONE mark that wasn't there previously, I will make a lovely video montage for YouTube.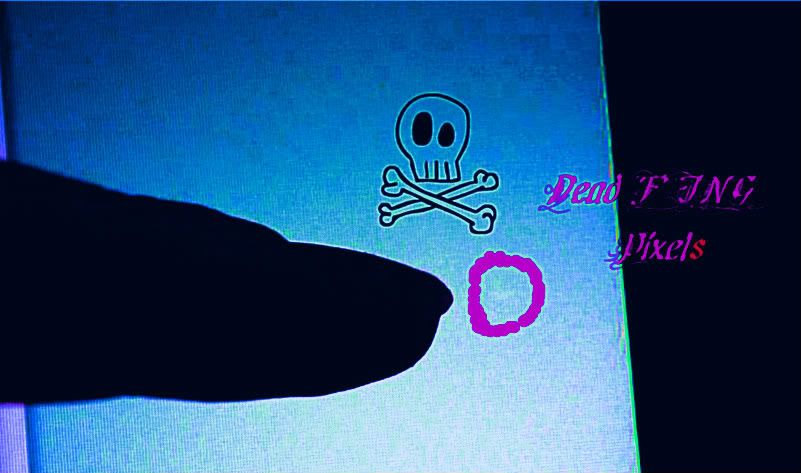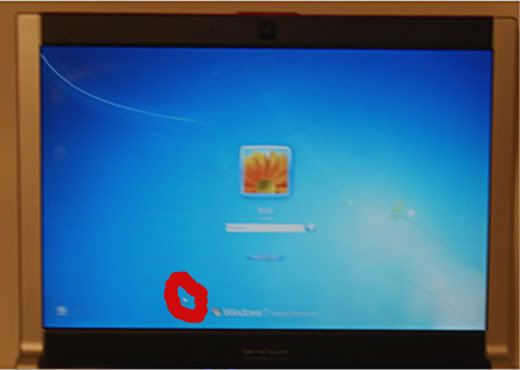 At this point I'm pretty sure that if the ENTIRE screen were to go white, it will be because I LOOKED AT IT TOO HARD!
Save your cash – don't bother with an expensive extended warranty. EVERYTHING that has been fixed on my machine has been covered under Manufacture's Warranty. So what is this EXTENDED bullshit about covering what the Manufacture's Warranty doesn't cover? I may as well have sat fire to a stack of $20's as given $400 to Future shop FOR NOTHING!
In Future I will NOT buy another thing from Future shop or ANY of their affiliated stores.
Following February's bullshit disrespect, they BEGGED that I give them another chance to be "My Electronics Store." Well, kids, you got your second chance and you BLEW IT ALL TO FUCK!
BUYER BEWARE!
Tags: 10, 15, 2010, Bad, blog, Blogger, Canada, Charge, Computer, Customer, Days, Dead pixel, Defective, Don't, Epic Fail, Extended, Fail, Feb, February, Future Shop, horrendous, Issue, Laptop, lie, lies, Mac Book Pro, Malfucntioning, Manager, May, media, Money, news, Pamela Detlor, photos, poor, Pressure Point, screen, Service, Service Department, shop, Stores, Tech, Technical Support, The Thought Vox, Thumbs Down, Toronto, Warranty, Waste, Younge Dundas