The fact that kids are STILL bullied to the point of suicide in 2010 is horrendous!
The recent rash of suicides among bullied gay youth is heartbreaking. Bulling kids who are overweight, have acne, come from poverty, dress differently, or are different in any manner also continues and does immeasurable harm. So many children have ended their lives over unending harassment. It has to stop!
I grew up in poverty, a redhead, from a broken home. I was small for my age until grade 8. I was picked on relentlessly and beaten up often. My third grade English teacher called my sister and I the "Excuse Queens," when we didn't do well on a spelling test. She had a little chant that the kids joined in on: "Excuse queens, excuse queens… what's your excuse today?" The fact was that, at home, I could spell every word correctly, but I was so bullied by this woman that I couldn't retain anything in her class. Once in Phys. Ed class (taught by the same woman) we were picking teams for a game. I was always picked last. It was Halloween and I was the last kid standing. The team that would get me by default said, "We don't want her!" The other team said, "We don't want her either!" The teacher said, "I know nobody wants her, but someone has to take her." I was 8-years-old and wanted to die right there and then. These are the sorts of things that are etched on a child's spirit. I was not bullied for being gay… I didn't know I was gay then, nor did anyone else seem to notice. I was ridiculed for not wearing expensive clothes, for not having a father, for having red hair, and a host of other things. I hated school and seriously considered checking out of life many times. My saving grace was having a good mother. She is what stopped me from killing myself. I could not imagine her finding my dead body. On the worst days, I though of her and decided to give it one more day. I'm glad I did! I can't imagine not being alive. It does get better!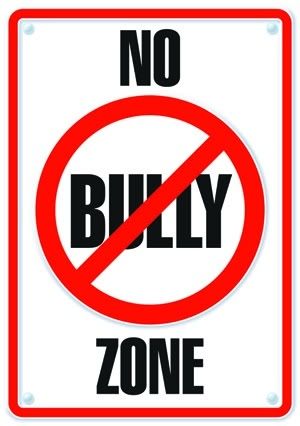 One of my nephews is a grade 5 student at an Elementary School in Prince Edward Island. He has been the object of constant bullying since grade 2. It is frightening to have my sister tell me he's coming home crying and threatening to kill himself. Wishing he was dead. His ordeal started when his teacher, who allegedly plays favorites, began to single him out in a negative manner. Fellow classmates allegedly followed suit and began ostracizing him in order to find favor with the teacher. My nephew is also very small in stature and a natural target for bullies. He's been jumped on the playground (by a group of bigger boys). He's constantly left out of activities, called names, shoved around, and last year his teacher allegedly put her hands on him and squeezed her nails in the back of his neck, while ripping his cap from his head. There have been countless trips to the principal by my sister, to deal with these issues. The principal allegedly downplayed each time the situation. My sister is at her wits end. She has a detailed list of dates and incidents in a school that has won a "Zero Tolerance for Bullying" award. Most recently my nephew came home crying, with a big piece of tape on his backpack, with the word "QUEER" written on it. This incident was around the time the 3rd out of 4 gay youths in the USA committed suicide after relentless bullying. Sad that their deaths are all over the news and students decided it would be fun to call someone else a queer as a way of attacking.
Once again my sister went to the school to see the principal. She said, "This is harassment and it has to stop! This has been going on since grade 2 and nothing has been done!" The principal allegedly said things would be handled and that this incident had gone too far. We shall see if things change.
I've wanted to write a post, regarding my nephew's situation for a few years, but have held back for fear it would make things worse for him. However, in light of the number of kids following through with their suicidal thoughts, I'm more in fear of him hurting himself. There has been a little over a week of class since my sisters last visit to the school. My sister said things seem to be going better for my nephew. She is unsure if the students were spoken to about the incident, but is monitoring things daily with my nephew. I'm not saying he's a perfect child. He's not. He's a 10-year-old boy who talks out of turn on occasion, he can act up, and be hyper; yet, this is NO excuse for a teacher to allegedly be cruel to him or condone his peers doing the same.
If things continue at his school, I will post the lengthy incident list as well as give names of perpetrators and let the chips fall where they may. It's time for ALL schools to truly be ZERO TOLERANCE and actually police it; not simply hang their award on the wall and pay lip service to parents and students.
I've been watching the news, in shock, as another, and another, and another, youth is dead by their own hands. It makes me sick to my stomach that things have worsened in the past 30 years. Most suicidal people are in pain. Suicide is rarely a death wish; it is about NOT living in constant pain. When self-esteem is hammered out of a person daily it is very hard to get out of bed to face another day of being kicked in the teeth.
The Facts
Suicide has accounted for about 2% of annual deaths in Canada since the late 1970s. Eighty percent of all suicides reported in 1991 involved men. The male:female ratio for suicide risk was 3.8:1. In both males and females, the greatest increase between 1960 and 1991 occurred in the 15-to-19-year age group, with a four-and-a-half-fold increase for males, and a three-fold increase for females. ~ Canadian Children's Rights Council
In recent years, a series of bullying-related suicides in the US and across the globe have drawn attention to the connection between bullying and suicide. Though too many adults still see bullying as "just part of being a kid," it is a serious problem that leads to many negative effects for victims, including suicide. Many people may not realize that there is also a link between being a bully and committing suicide.
The statistics on bullying and suicide are alarming:

• Suicide is the third leading cause of death among young people, resulting in about 4400 deaths per year, according to the CDC. For every suicide among young people, there are at least 100 suicide attempts. Over 14 percent of high school students have considered suicide, and almost 7 percent have attempted it
• Bully victims are between 2 to 9 times more likely to consider suicide than non-victims, according to studies by Yale University
• A study in Britain found that at least half of suicides among young people are related to bullying
• 10 to 14 year old girls may be at even higher risk for suicide, according to the study above
• According to statistics reported by ABC News, nearly 30 percent of students are either bullies or victims, and 160,000 kids stay home from school every day because of bullying

Bully-related suicide can be connected to any type of bullying, including physical bullying, emotional bullying, cyberbullying, and sexting, or circulating suggestive or nude photos or messages about a person.
It Gets Better Canada
RMR: Rick's Rant – Bullying – It Gets Better
Tags: 10, 2 to 9 times more likely to consider suicide, 2% of annual deaths in canada, 2010, 4400 deaths per year, 8, alive, and be hyper, Anne Marie MacDonald, Athena Elementary School, bigger boys, broken home, bullied, Bullying ~ A Deadly Epidemic, Bullying Statistics.org, bullying-related suicides, Canadian Children's Rights Council, CDC, celebirtie, class, come from poverty, constant pain, countless trips to the principal, cruel, crying, dead body, deal, Death, death wish, deaths are all over the news and students decided it would be fun to call someone else a queer as a way of attacking, Deb Pierce, die, downplayed, dress differently, end, Excuse queen, Father, followed suit, For every suicide among young people, gay youths in the USA committed suicide after relentless bullying, get out of bed to face another day of being kicked in the teeth, Grade 5, had gone too far, Hair, harassment, have acne, he can act up, heartbreaking, hird leading cause of death among young people, home, incident, Issues, it gets better, jumped, Kick, kids, kill, killing, left out, lip service, living, make things worse for him, Mark tewksbury, media, mother, myself, name calling, news, object of constant bullying since grade 2, or are different, ostracizing, overweight, peers, picked last, plays favorites, Poverty, Prince Edward Island, Push, put her hands on him and squeezed her nails in the back of his neck, Queer, recent rash of suicides among bullied gay youth, Redhead, rex harrington, Rick Mercer, ripping his cap from his head, School, self-esteem is hammered out of a person, Shove, shoved, single him out in a negative manner, sister, small in stature, spell, stop, student, suicide, talks out of turn on occasion, teacher, then and there, there are at least 100 suicide attempts, unwanted, USA, Victims, Video, wanted to die, what's your excuse today, wits, woman, write, years-old, youth, Zero Tolerance for Bullying