Every year my mom asks me what I want for Christmas. When I was working a "regular" job and had a very healthy, steady income, I always said, "Nothing. I have everything I need." Then she would send me stuff anyway. Since my body decided to stop working properly and I've been relying on freelance jobs, and, well… I'm going to be honest: Mom asked what I wanted this year; I said, "Nothing." She said, "Then what do you need?" So I gave it some thought and said, "I'd love some new flannel jamma pants and maybe a couple of pairs of socks." I'm sure I'll be pleased when my present arrives in British Columbia, all the way from Prince Edward Island.
I've always been a better gift-giver than receiver. I love picking/making JUST the right thing for my loved ones. I will gladly accept my new jamma pants & socks, however, in order to balance the universe, I have to GIVE some stuff away to feel right about receiving. I'm grateful for everyone that takes the time to read my posts and support the fine people I feature here! With that in mind, and thinking about the upcoming holidays, I'm giving some stuff away to say "THANK YOU!"
There are three prizes up for grabs. To be entered for a chance to win, you just have to leave a COMMENT below and tell us what you really want for Christmas/ Hanukkah/ Chinese New Year… or whatever holiday YOU celebrate! All faiths are welcome.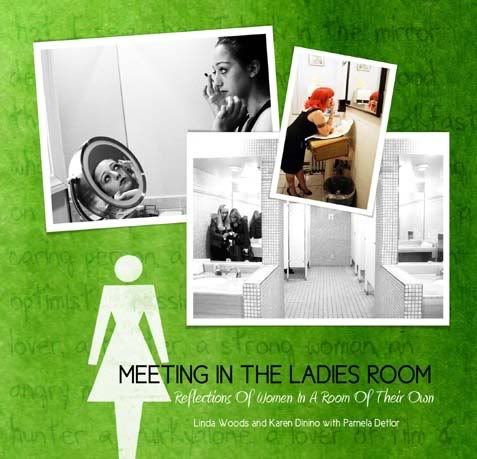 FIRST PRIZE:
A copy of the 2nd edition of: "Meeting In The Ladies Room," signed by all three authors: Linda Woods, Karen Dinino & Me! (Rare, as we don't have the opportunity to be in the same country very often) Buy Hard Copy Here! or Now available on Kindle!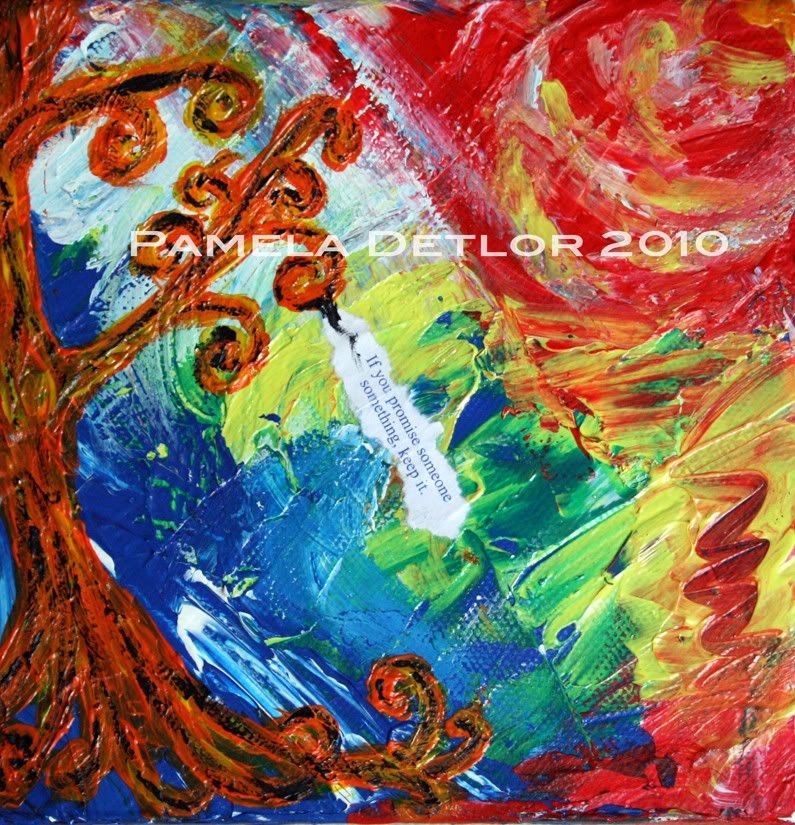 SECOND PRIZE:
"THE PROMISE" Signed 8X8 Art Print (an unframed print of one of my original paintings)
Third PRIZE:
A package of Holiday Cards (5 cards, handmade by me and featuring my furry babies)
Cards, Original Art, & Prints are available in my Etsy Shop
Thanks y'all and GOOD LUCK!
Pamela
Contest closes November 30th in all time zones.
THE WINNERS ARE:
FIRST PRIZE: Cheryl/CD ~ Ladies Room Book
SECOND PRIZE: Michelle Mantel ~ The Promise, Art Print
THIRD PRIZE: Jeremy ~ Holiday Cards
Thanks to ALL who participated… more stuff coming up… stay tuned!
Tags: 2010, 3, 45-60% off selected art prints for the holidays, 5, 8x8, A package, All faiths are welcome, Art & Books, artist, autographed, Available, below, blank, Blurb, body, Book, British Columbia, Buy The Book, Cards, chance, Chinese New Year, Christmas, closes, Comment, contest, creating, draw, Enter to win, Etsy, fine people, First Prize, flannel jamma pants, For a limited time, Free, freelance, Furry Babies, Gift, gift-giver, Giveaway, Good Luck!, Greeting, Handmade, Hanukkah, have everything I need, healthy, Holiday, inda Woods, job, Karen Dinino, Kindle, making, Me, Meeting In The Ladies Room" & ART: Holiday Giveaway!, mom, mother, my shop, Nothing, November 30th, original, P.J.s, Painting, pajamas, Pamela Detlor, photo, Photographer, Present, Prince Edward, Print, rare, receiver, recieve, Regular, SECOND PRIZE, set of five, signed, sleepwear, socks, stop, Stuff, Support, Thank you, The Promise, The Thought Vox, Third Prize, Three authors, Three prizes, Time zone, unframend, Version, want, whatever holiday YOU celebrate, Work, working, Writer